Vinita, Oklahoma; October, 1979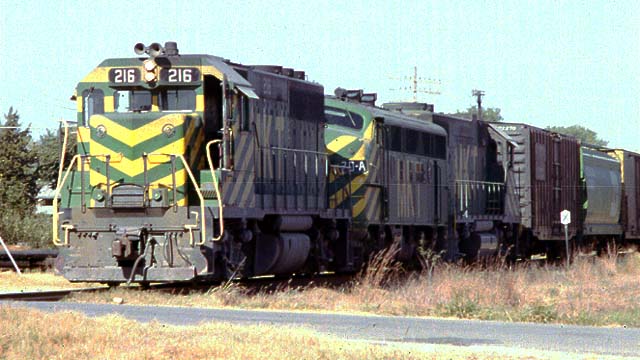 On the way to the Fall meeting of the Katy Railroad Historical Society my brother Bill and I stopped for a break in the small Oklahoma town of Vinita. Since it was on the Katy mainline we looked for the depot there and found this train parked a short way up the track.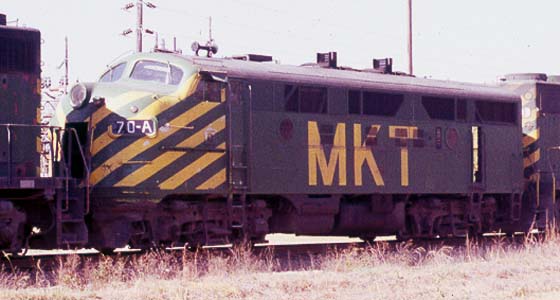 The second unit in the consist (F3A number 70-A) was one of few "F-units" I had ever seen so this was a real find!