Whiteoak Canyon
February 5, 2000

---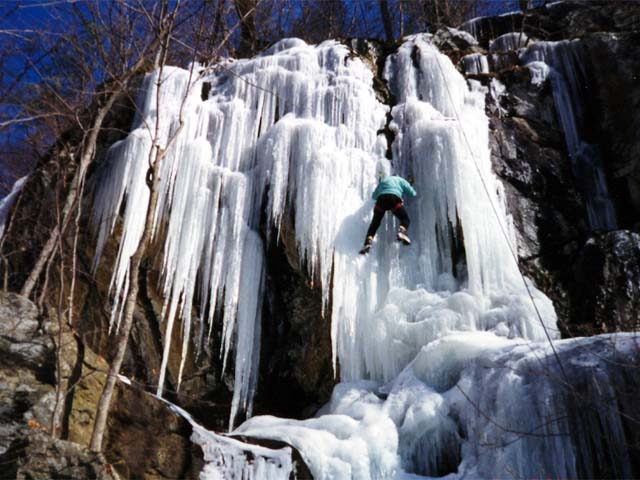 Pete Grant playing in the Sun. This ice is on the right side of the Canyon (going up) and usually needs cloudy days to form. As a result, sun exposure to the sun like this can mean a quick end.
That's John Smith on the left, and me on the right, both using the same bent-knee, bad technique.
Bad technique or not, I'm on a safe top-rope and having fun!
---