Shoestring Gully On Mt Webster
December 27, 1998
---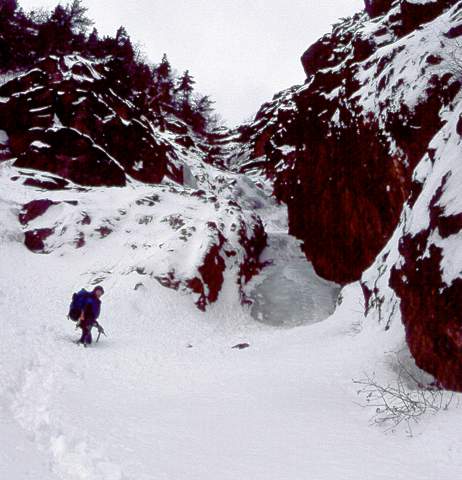 We wanted to do Pinnacle Gully on Mt. Washington but the Christmas day snowfall had not really consolidated causing serious avalanche conditions.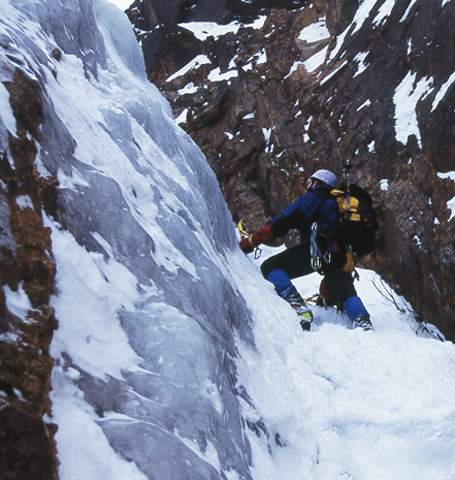 The climb was a tedious snow slog for the first few hours but eventually we worked our way up to some ice.
A couple of Pitches from the top we decided to detour up a little gully to the right. To this point we had been soloing but the last few feet were pretty challenging in a narrow chimney with thin or nonexistent ice. I was the last one and by that time Andy had rigged an anchor and had a rope ready. At first I wanted to solo as everyone else had but something in the tone of Dave's voice when he said "take the rope, Mack" compelled me to tie in. When I reached the last few feet below the top I'm really glad I had...
---